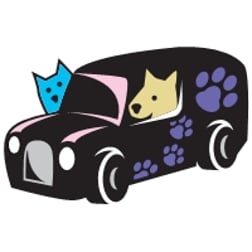 Judith Serafini established Cats in Tow Rescue & Sanctuary shortly after moving into a mobile home park in Anaheim in 2004. The park was overrun with cats and kittens with no homes. Judith's research led her to use the Trap-Neuter-Release (TNR) method for over 100 adoptable and feral cats in the park, and all were spayed or neutered. This was only the beginning.
In 2012, Judith received an OC animal permit allowing her to operate the Anaheim Sanctuary. In addition, Cats in Tow started to operate the adoption center in Petsmart, Brea, which gave us a public home for our adoptable cats and kittens. As of 2014, the Sanctuary was granted an OC animal kennel business license. This created a partnership with OC Animal Care, and allows Cats in Tow to pull cats from public shelters who are in danger of euthanasia, and find them forever homes.
In 2016, Cats in Tow was granted 501(c)3 non-profit status retroactively to May 14, 2012, allowing donations to be tax deductible. This reflects our years of doing business as a nonprofit dedicated to animal welfare.
Cats in Tow maintains relationships with many local animal welfare groups and clinics, including:
Orange County Animal Care

Downey Animal Care

Orange County SPCA

OC Community Cats

Golden State Human Society, Garden Grove

Pro-Pet Fix

La Palma Veterinary Hospital